Installation
1. Choose language of installation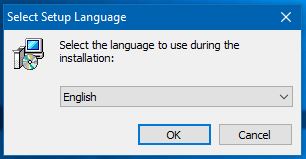 2. Choose direction ,where you want to save program files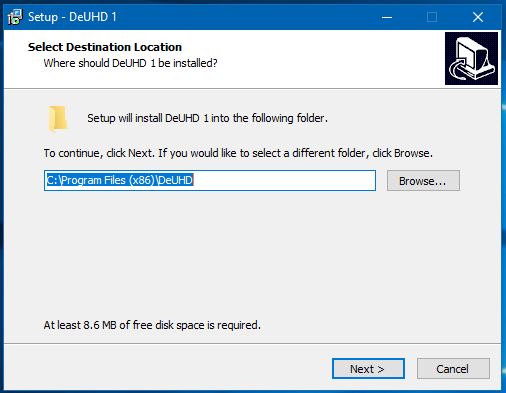 3. Here you can choose where to place shortcuts of DeUHD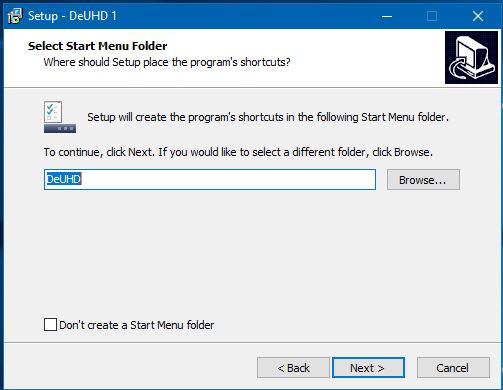 4. Select additional tasks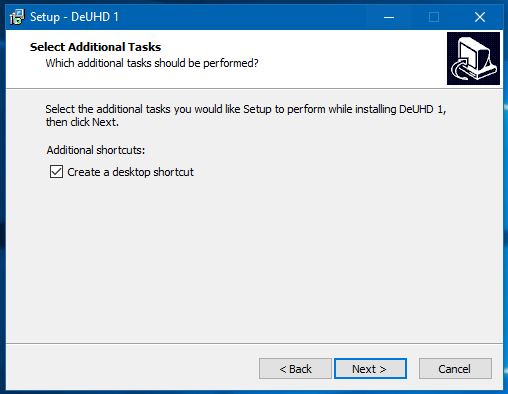 5. Here we are, you already installed DeUHD on your computer, now you can launch it, or just finish installation.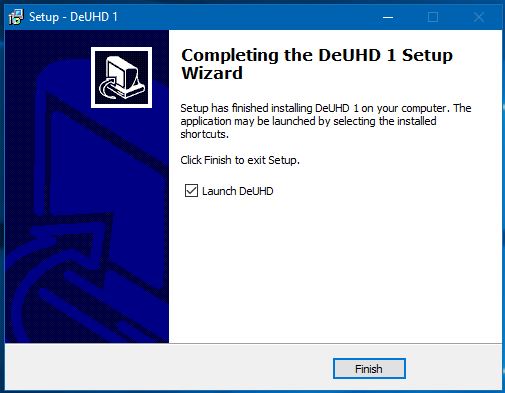 Launch and activate
1). First you can launch DeUHD program with this icon on your desktop or shortcut menu

2). Here is the window, where you can create an account to use trial version, order our product or activate your registered and purchased account.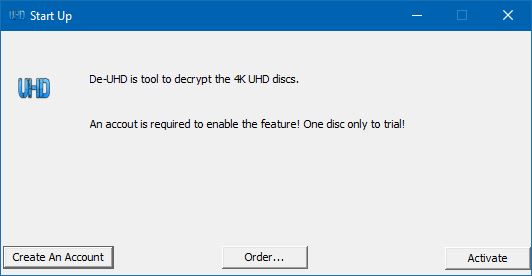 3). Please enter your email to get password, we will send password in entered email.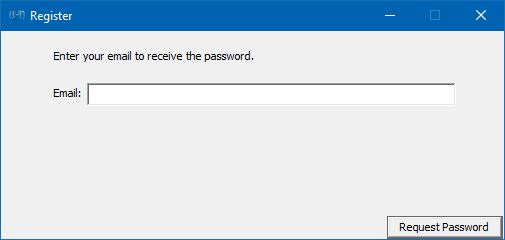 4). If you are satisfied with our product, you can purchase it and activate. Find the DeUHD icon in the tray and push right button on the mouse, choose Activate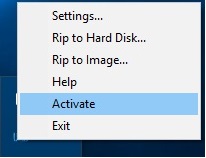 5). Here is your registered email and password, then click Activate button to activate the DeUHD, or if you are not registered yet, you can enter your email and push Activate, we will send password to your email.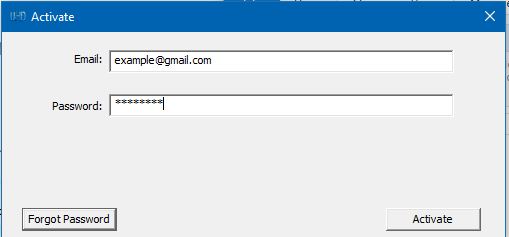 How to use DeUHD
1).At the beginning, after you already launched and activated DeUHD insert 4K Blu-ray UHD disk in optical drive (which optical drive use you can see at the top of this page)
2). Wait until DeUHD will scan the disc. DeUHD will automatically rip inserted disc.
3). Ripping process is successfully completed, now status of disc will show you it (pic.1) and add DeUHD folder into the disc (pic.2).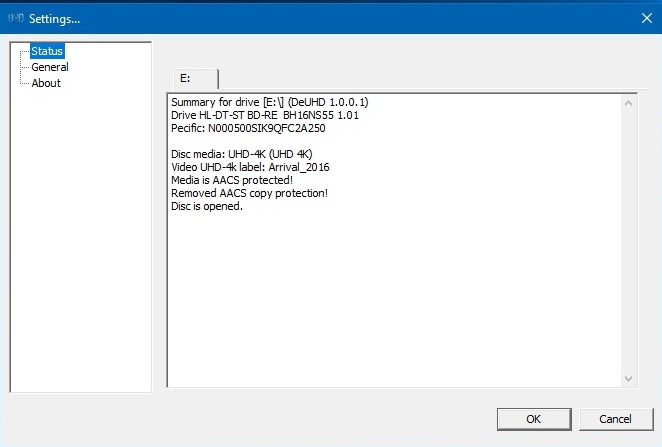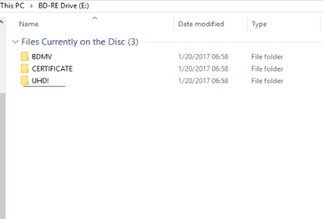 4). After that you can watch the movie on your computer or copy it to the Hard disk or to Image, just push right mouse button on the icon of DeUHD in tray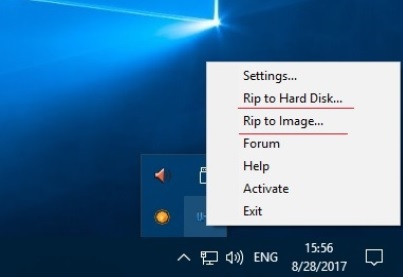 5). Here is the window, where you can choose source of disc and final folder, where movie will be saved. And the last step is push "Rip" button, enjoy the movie!